June 14, 2023
This is my second build and things were considerably a lot smoother. I especially liked the camouflage that came out great using masking using Silly Putty. There were still problems with clear coats when I tried to use Tamiya X-22 and Tamiya Lacquer Thinner failed miserably and I had to switch back to Tamiya TS-79 rattle can to finish the coat.

The decal softener was also a disaster, leaving residue around the decal which I was able to get rid of by doing another coat.
The weathering was kept to a minimum as I wanted to build the iconic Spitfire in it's heyday imagining a just-out-of-the-factory plane with a few months of missions under its belt.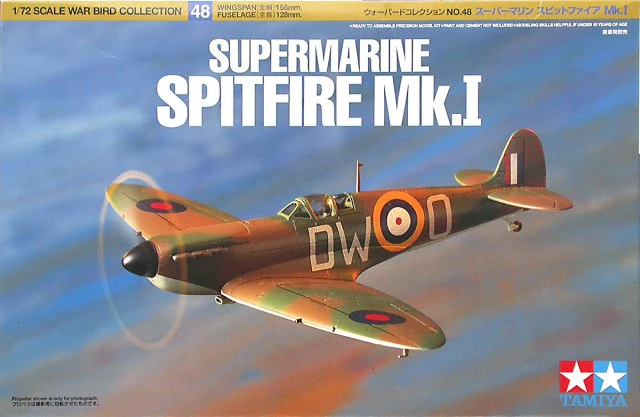 Some Notes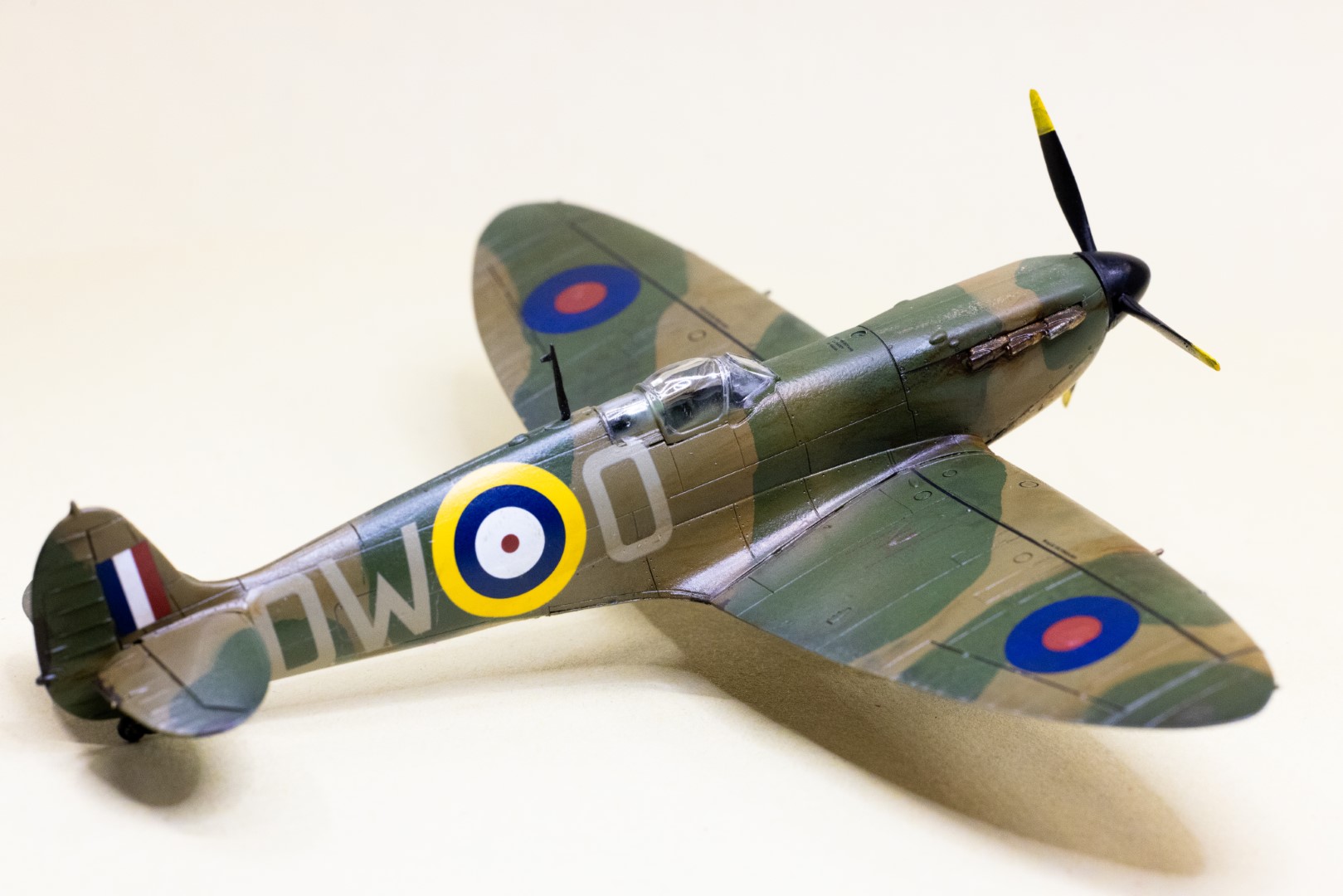 Notes:
Interior cockpit was painted using XF-71 Cockpit Green
Base used Tamiya XF-57 Buff
Fuselage/wings used XF-58 Olve Green and XF-71 Cockpit Green (3:1 ratio)
Primer: Vallejo Primer Black
Weathering: Oil Wash