May 22, 2023
This build is my first build and is also the longest. I started this back in early 2018 and stopped in middle discouraged by the way the airbrush/compressor combo operated. I restarted this build after getting a new air compressor which works well and also allows controlling the air pressure based on the medium you are spraying.
Here's some notes from the build.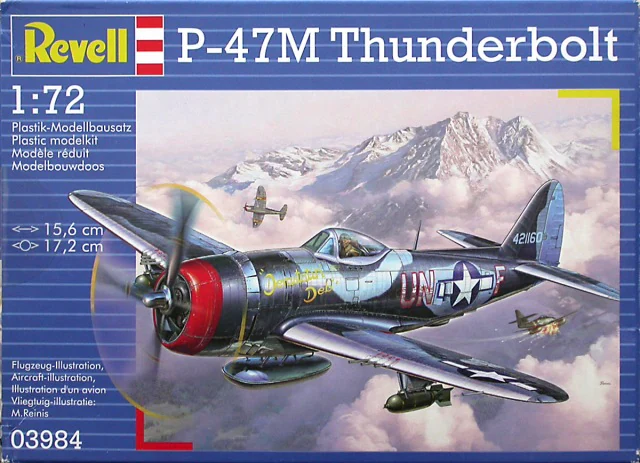 Revell, P-47M Thunderbolt at 1/72.

I used the following colors:
Fuselage/Wings: Tamiya XF-62 Olive Drab
Base: Tamiya XF-4 Yellow Green
Accent on Wing and Fin: Mix of Tamiya XF-4 Yellow Green and Tamiya XF-57 Buff (6:4 Ratio)
Primer: Vallejo Primer Black
Weathering: Using Oil Wash
I made several mistakes during the build, but the biggest one was that I applied Matt Varnish directly using handbrush on the model after painting and it created a lumpy mess when it dried off.